Hikurangi, Northland
CABIN | OUTDOOR BATHTUB | ROMANTIC RETREAT
Marua Sanctuary Retreat is the perfect place to sit back, relax and disconnect from everyday life. This gorgeous one bed cabin is completely off grid and run by solar power but with all the luxuries and amenities to make your stay truly special.
Situated on top of rolling hills and surro...
Read More
---
Essential Stay Info
Cabin
Farmstay experience
Not Suitable for Children
Rural Views
Solitude
Sustainable Stays
Unique Accommodation
Check in time:
2pm
Check out time:
10am
Eating and Drinking
Marua Sanctuary Retreat is fully off grid and run by solar, with a fridge, 4 burner gas stove and all the kitchen necessities you need to cook up fabulous meals. Down by the bath hut there is a small BBQ.
Bedding Configuration
One king size bed
More info about the property
A gorgeous little cabin set in a rural farm landscape. With its own entrance driveway, you are guaranteed total privacy and amazing views. The cabin is fully off grid and self-contained with a glampin...
Read More
---
Unique kiwi experiences for you
Woodfired bath tub with amazing view
Amazing sunset & sunrise view
Comfortable off grid cabin & facilities
---
Have a question about this property?
Click here to send us a message
---
What we love about this property
Guests love the laid back feel of Marua Sanctuary Retreat, great rural views and the woodfired hot tub are highlights.
---
Activities on or nearby this property
---
Amenities
Bath tub
BBQ
Drinking Water
Fridge (or cooling facility) available
Heating (electric, gas or fireplace)
Hot Water Available
Jug/Kettle
Linen Provided
No Wifi
North Island
Property Manager on site
Shower
Toilet
Towels Provided
Unsealed Roads
---
Drive Times
Auckland:
2 hours 30 mins from Auckland
---
---
Reviews
Max June 2023 I consider myself very lucky to have found this spot and book it for a 3 night stay with my partner, the retreat is situated on top of all of the rolling hills and farms surrounding you. It was an absolute treat to be able to wake up and hear the birds in the trees and sit by the newly added fireplace, we ended up spending most of our time getting cozy and watching the fire with some tea and music. There are a few board games and cards etc to enjoy, but if you just need to relax for a couple of days and do nothing this place is perfect. Leah checked us in quickly with the fire already going, and left us to be. We managed to make it up the steep road in our heavy van, which was a worry at first but it was easy enough. Once you get up there you get to experience the amazing views and realise you're all on your own! unlike some accomodation this is not tucked behind the owners house, it is far enough from anyone to play your music loudly and sing and dance without a worry.
---
About your host, Leah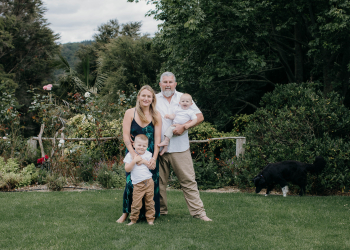 We are Leah, Neil, Max & Ollie Anderson. Neil was born & raised in Fiji, and Leah was born in NZ but raised in Fiji, hence the tropical decor you may see pop up throughout Marua Retreat. Neil spent most of his younger years on super-yachts as a captain, and his job took him all over the world to remote parts including Antarctica. He purchased this farm in 1999 and his parents managed the farm while he continued working, and in 2013 we settled here to develop the property and raise our family. Leah has a background in Marine Science and Business and spent time in Fiji managing a family owned fish processing business before moving to New Zealand. We have two sons, Max & Ollie. We enjoy hosting our guests at Marua Retreat and we hope you enjoy your time here.
---
Questions and Answers
---
No questions have been asked yet. Why not ask one?
Check Availability
Minimum 2 nights
Select a check in date above to get started!
Have a question about this property?
Click here to send us a message
Other Properties in Northland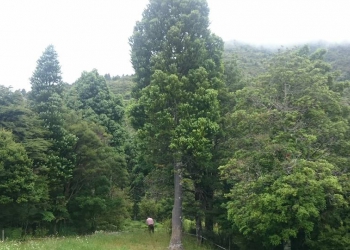 Mist in the Valle...
CAMPING | NATIVE FOREST | BEACHES | ORGANIC
Whirinaki, Northland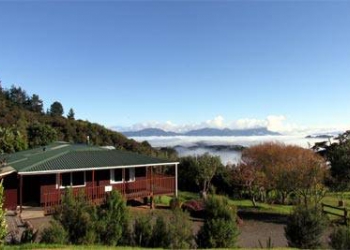 Wilderness Lodge
PRIVATE ROOM | NATIVE FOREST | BEACHES | ORGANIC
Whirinaki, Northland