Off the Beaten Track is our brainchild, with its creation born out of the knowledge that most of New Zealand's best kept secret places are off the beaten track in private ownership, and as dairy farmers being also well aware of the financial challenges that face all of us in the rural industry.
We knew that many landowners owned amazing properties that they could diversify to earn additional revenue and with the added bonus of sharing the land and the lifestyle that they love.
My 'day job' is owning an event management company with strong ties in the outdoor lifestyle industry. We run the North Island and South Island NZMCA Motorhome, Caravan & Leisure shows in Christchurch and Hamilton and have access to a large, engaged audience of keen travellers and explorers that we knew we could immediately market to and share this new concept. We also run Balloons over Waikato which sees over 130,000 people engage with the event and opens up a large overseas market of visitors.
With Roy's strong connection to the agricultural industry coupled with the events we run, we felt confident that getting Off the Beaten Track would have wide appeal to both landowners and visitors.
Off the Beaten Track has become my passion, we are gradually building up a portfolio of amazing properties and experiences and interest has skyrocketed. With so much of our beautiful country in private ownership, Off The Beaten Track is all about sharing. Our aim is to connect lovers of the great outdoors with undiscovered locations and experiences that are privately owned.
We invite you to join us and find out what our real authentic New Zealand offers… because quite frankly, New Zealand is too beautiful not to share!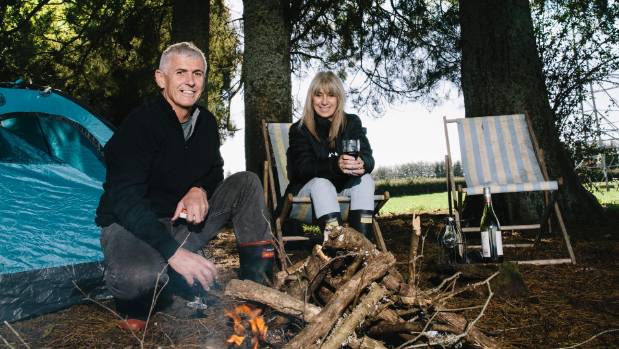 MEDIA SUPPORT
As you can imagine, it is not easy getting a new idea to market and then letting everyone know you've arrived. We have enjoyed some great media coverage to help kick start us through Stuff, Radio and newspaper.
Have a quick listen to interview on The Country.