Top 10 Campervan Tips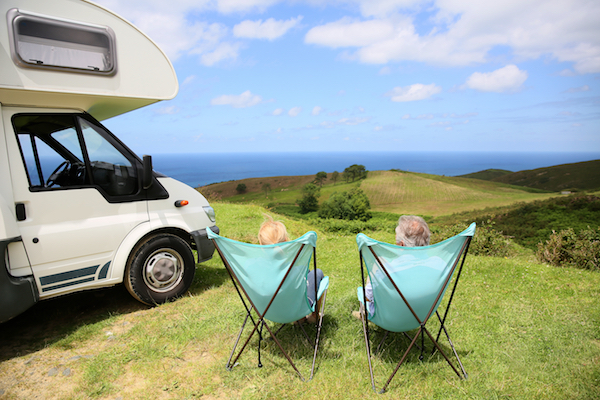 10 Tips For An Amazing Campervan Experience We're big fans of campervans here at Off The Beaten Track They provide flexible travel while finding your own way, receiving an authentic and fulfilling travel experience and traveling with and making new friends.
There's no freer, more satisfying feeling than packing your worldly belongings into a campervan and taking off on the long open road, with nothing but some good tunes, good friends and the tarmac for company. Even better, now you can stay in some amazing places Off the Beaten Track.
New Zealand is one of the best places in the world to travel in this way, with amazing and diverse scenery, unlimited adventures and wide open roads that go on for miles and miles and miles.

To help you on your way, we provided some top tips thank to STA Travel for making sure your campervan trip is as amazing as possible.
1. Stock up with snacks, water and other drinks from supermarkets instead of getting them from the service stations on route. You will save lots of money.
2. The best thing about campervans is the freedom to go wherever you want so you don't have to plan too much before you go. You won't be tied to a tour or bus schedule, which is great if you are short on time!
3. Sometimes it works out better to pay slightly more money and go for a campervan with a gas stove and a fridge. You're far more likely to cook this way rather than on a camping stove, saving you money overall.
4. If you go for a campervan with a shower and a toilet be aware that you will be responsible for cleaning that toilet – so consider if you really want to know each other that well!
5. If you're a tall person, I'd recommend hiring a 'high top' van so you can actually stand up inside!
6. Be aware of the temperatures in New Zealand during our winter time. You can rent heaters from the campervan companies, and you can always buy extra blankets when you arrive, they are cheap and definitely worth it. As the vans are cheaper at that time so the slight extra expense is worth it.
7. Fuel costs are much cheaper in New Zealand than they are in the US. The small vans only use slightly more gas than a normal car.
8. Don't be put off by the size of the vans - some of the smallest ones aren't much bigger than your average size car (although they are taller!). If you're going to hire a large campervan, maybe practice with a normal sized van before you go if you aren't confident driving – you'll see how easy it is.
9. If you are a tourist, try to leave a couple of days between when you land in the country and when you pick up your van. You will probably be jet-lagged and that is probably not the best time to be trying to drive a campervan that you're not used to. Also, you will no doubt want to have a few days in the city you have flown into, so you don't want to be paying for the van when you don't need it.
10. The roads you take can be a bit bumpy, and it might be a good idea to bring along some Sealegs in case motion sickness strikes. Especially if you are trying to take a rest in the back of the van, which can be a bit rocky.
Information sourced from statravel.com