Otago, New Zealand
FARMSTAY | RURAL LOCATION | HOT TUB
The Cookshop is a 1910's self contained farm house on a working high country farm. Located at the start of the of the world famous Greenstone Caples Track, the perfect beginning or end to your hike. Lake access, fishing, hiking, biking, hunting, horse trekking and much more to enjoy. Relax and unwi...
Read More
---
Essential Stay Info
Farmstay
Access to lakes, rivers, streams & beaches
Children Welcome
Dogs Welcome
Family Friendly
Farmstay experience
Horse Grazing Available
Rural Views
Unique Accommodation
Whole House
Check in time:
3.00pm
Check out time:
10.00pm
Eating and Drinking
We are a self catering facility however we can arrange catering for groups of more than four
Bedding Configuration
1x Double Room
1x Double Room
4x Bunks Room
Sofa folds out for additional bedding
Trundle beds available on request
More info about the property
Farm Stay Accommodation
The Homestead in the Country (Greenstone Homestead) was originally built in 1910 and has recently been renovated to bring it into the modern age while retaining it's...
Read More
---
Unique kiwi experiences for you
Homestead is over 100 years old
Located on a New Zealand High Country Farm
---
Have a question about this property?
Click here to send us a message
---
What we love about this property
Walking distance to the lake. Surrounded by mountains and native bush. Farm animals at your doorstep. A beautifully renovated 1910s building.
---
Activities on or nearby this property
---
Amenities
Bath tub
BBQ
Caravan accessible
Clothes Dryer
Dishwasher
Drinking Water
Electric blankets
Fridge (or cooling facility) available
Hair dryer
Heating (electric, gas or fireplace)
Hot Water Available
Hunting
Jug/Kettle
Linen Provided
Microwave
Oven
Picnic Table
Power Available
Property Manager on site
Rubbish bin
Shower
South Island
Toaster
Toilet
Towels Provided
TV
Unsealed Roads
Washing Machine
Wifi Available
---
Drive Times
Christchurch:
7hrs 10 mins
---
Queenstown:
1hr 30mins
---
Dunedin:
5hrs
---
Invercargill:
3hrs 45mins
---
---
About your host, Michelle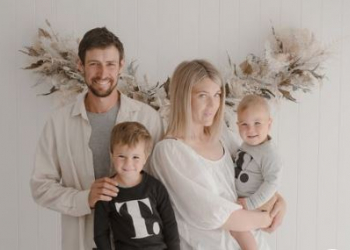 We are a busy family of four who have come home to give our children a taste of the High Country Life. Michelle takes care of the homestead while Andrew works on the farm. Michelle's family has managed Greenstone Elfinbay Station for more than 30 years
---
Questions and Answers
---
No questions have been asked yet. Why not ask one?