Coldstream, Canterbury
LUXURY | FISHING | FARM TOURS
Looking to get away from the rat race and enjoy the quiet, uncomplicated, country air?
Or maybe take time out on a working farm or fancy a spot of fishing in one of New Zealand's revered trout and salmon rivers? Luxury Historic Cottage is the place to be!
ACTIVITIES NEARBY Fishin...
Read More
---
Essential Stay Info
Cottage
Luxury
Access to lakes, rivers, streams & beaches
Dogs Welcome
Family Friendly
Farmstay experience
Horse Grazing Available
Solitude
Check in time:
Between 2-7pm
Check out time:
11am
Eating and Drinking
A wonderful breakfast hamper which includes local or homestead garden stewed fruits or compote, natural yoghurt, homemade granola, farm fresh eggs, bread and condiments, and tea and coffee, is included in this rate
- Bring your own food and enjoy the large outdoor dining area complete with BBQ or treat yourselves and pre-order a dinner hamper or platter or join your hosts for a relaxed country dinner in the main homestead. Your own personal chef can also be organised on request in advance, or if you would rather eat out, both Geraldine and Ashburton have a wide array of eating options.
Bedding Configuration
Bedroom 1: 1 x Super King bed Bedroom 2: 1 x King Single Bedroom 3: 1 x King Single
More info about the property
Luxury Historic Cottage is ideally suited to one couple or a family, or perhaps two families sharing the inside spaces with children camping outside.
Full linen and towels supplied. Beds are mad...
Read More
---
Unique kiwi experiences for you
Kids meeting animals, feeding lambs, chickens, etc
Fabulous farm walking and biking tracks
Unprecedented river access, great fishing!
---
Have a question about this property?
Click here to send us a message
---
What we love about this property
A fantastically secluded spot, away from the hustle and bustle of the city with the stunning rural backdrop on the banks of the mighty Rangitata River, one of New Zealand's leading salmon fishing rive...
Read More
---
Activities on or nearby this property
---
Amenities
2WD caravan accessible
Bath tub
BBQ
Caravan accessible
Clothes Dryer
Dishwasher
Drinking Water
DVD Player
Electric blankets
Fridge (or cooling facility) available
Heating (electric, gas or fireplace)
Hot Water Available
Iron
Jug/Kettle
Linen Provided
Microwave
Oven
Picnic Table
Power Available
Radio
Rubbish bin
RV/Motorhome accessible
Sealed roads only
Shower
South Island
Toaster
Toilet
TV
Washing Machine
Wifi Available
---
Drive Times
Christchurch:
2 hours
---
Queenstown:
4.5 hours
---
Dunedin:
3.5 hours
---
Invercargill:
6 hours
---
---
Extras you might like to add
These will be available to select during the booking progress
---
Reviews

Luxury Historic Cottage was absolutely wonderful. Every detail was thought of and Annie & Alistair went out of their way to ensure our stay was a memorable one, and we thoroughly enjoyed their hospitality as we dined with them at The Homestead. This is a perfect place to take a break from the real world and enjoy the serenity and history surrounding this special property. !
Michele - Jul 2019
It's a great place to get away with family or for a romantic weekend. There is plenty of space for children to enjoy exploring, with many farm walking and biking tracks, and the beach is less than a mile away. While it is not good for swimming it is a lovely spot for a long walk or skimming stones.
---
About your host, Annie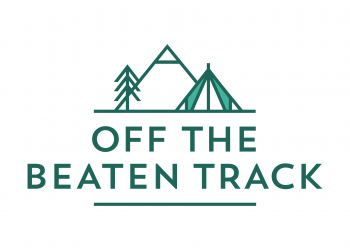 We are Alastair and Annie,

- Since 2004 Joe's middle son, Alastair, has farmed with his wife, Annie, and two children Olivia and Will. Alastair gained a degree in Agricultural Commerce from Lincoln University. He is currently developing spray irrigation and integrating a larger cropping enterprise.
---
Questions and Answers
---
No questions have been asked yet. Why not ask one?