mist in the valleys [camp & sleeper car sites]
Whirinaki, Northland
CAMPING | NATIVE FOREST | BEACHES | ORGANIC
The Place is situated is on a family farm and has large decks with panoramic views of the countryside, native bush and Hokianga Harbour; we specialise in reasonably priced accommodation within a rural eco-farm and gardens setting.
WALKS, NATURE, BEACHES, NATURAL BEAUTY, ARTS & CULTURE!
Read More
---
Essential Stay Info
Camping
Cats Welcome
Dogs Welcome
Family Friendly
Farmstay experience
Single Safe
Eating and Drinking
We provide a separate amenities block, with a fully equipped kitchen. There is gas hot water and cooking throughout.
Bedding Configuration
Park Site
More info about the property
Camp sites are level and dry, but do not have power. Campers have their own amenities (kitchen, showers and toilets) in the camping ground building. The kitchen has a gas cooker (ring top) and fridge/...
Read More
---
Unique kiwi experiences for you
Okopako Lodge is set against a backdrop of native forests, including Kauri, Rimu and Tanekaha.
Organic gardens (including worm farms and orchards) with seasonal produce available.
It's not far to the beautiful beaches of Opononi and Omapere on the Hokianga Harbour (for beach activities, e.g. sand boarding on the dunes, fishing).
---
Have a question about this property?
Click here to send us a message
---
What we love about this property
Guests love Okopako for (amongst other things):
- It's tranquility
- It's superb panoramic views from the guest lounge and wraparound decks
- Out over farmland, forest and the Hoki...
Read More
---
Activities on or nearby this property
---
Amenities
2WD caravan accessible
Caravan accessible
Drinking Water
Fridge (or cooling facility) available
Gas available
Hot Water Available
Jug/Kettle
Linen Provided
North Island
Picnic Table
Power Available
Property Manager on site
Rubbish bin
RV/Motorhome accessible
Shower
Toaster
Toilet
Unsealed Roads
Washing Machine
Wheelchair Access
---
Extras you might like to add
These will be available to select during the booking progress

$12.50 Per person

$12.50 per person. May include homemade yoghurt, preserved fruit from the farm orchard, toast and spreads, cooked eggs, tea and/or coffee.



$24.00 Per Person

Farmhouse dinner using seasonal ingredients from our extensive garden. We endeavour to cater to most dietary requirements.


---
Reviews
It was so nice to wake up here for a couple of days. So different to where the typical traveler would usually stay. Hosts were great and insightful on local attractions and so much more! Not your standard hosts for sure!
This is the perfect place to stay to experience the tranquil lifestyle of the region ... There is no charging electronics in the caravans, but you can leave your gadgets and batteries in the office. You certainly won't miss them with the serene beauty surrounding you! Be sure to stare up at the skies at night and wake up for the sunrise throwing its golden glow over their pasture and watch the sheep stir from their slumber. We had to leave too early in the morning to say thank you, but I hope to go back someday in the near future!
---
About your host, Lois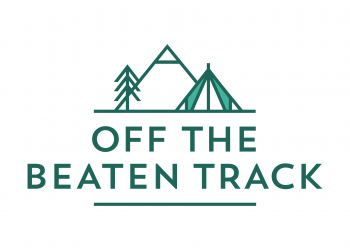 The name of the farm, Okopako, means 'the place where you hear the sound of the running water', and is the name of one of the streams that run through the farm.

Okopako (the farm) has been in the King family for about 105 years since Horace King (grandfather of current owner Nils) purchased the property in circa 1910. Horace and his family cleared the land and milled timber using a steam-powered sawmill (The mill was in use up until the early 1950s). From 1920 to 1970 the sons and their families had a small herd of 20-30 dairy cows, which they milked by hand. One son, Gordon (aka Monty), kept bullock teams of 6 pairs for hauling out the logs.

Current owners Nils and Lois (and family) have lived on the farm since early 1981. They established Okopako Pony Trekking in 1985, and this business ran until 2007. The Lodge opened in December 1993 and is situated on the 131-hectare farm about 150 metres above sea-level. Over half of the farm (about 90 hectares) is in native kauri forest, where you can find large Kauri, Rimu, and Tanekaha amongst the regrowth bush.
---
Questions and Answers
---
No questions have been asked yet. Why not ask one?