Te Karaka, Gisborne
GUEST HOUSE | NATURE WALKS | HOT TUB
Nestle in a large rhododendron garden with two long cherry avenues which look their best in November and April. Native bush leads you on a path down to a lovely rocky river that is a great playground in the summer.
There is the opportunity to have large groups of up to 14 people stay, ...
Read More
---
Essential Stay Info
Guest House
Access to lakes, rivers, streams & beaches
Dogs Welcome
Family Friendly
Horse Grazing Available
Rural Views
Single Safe
Check in time:
3 pm
Check out time:
10 am
Eating and Drinking
Fully equipped kitchen with microwave, large fridge/ freezer, electric stove and dishwasher.
Pantry supplied with the basics.
Bedding Configuration
Bedroom 1: 1 x King Bed Bedroom 2: 1 x Double Bed Bedroom 3: 2 x Single Beds There is also an annex attached to the house with a twin bedroom (hous...
Read More
More info about the property
This stay is a very comfortable four bedroom holiday home set in the surrounds of a large park-like garden.
This house sleeps 8 people comfortably (6 if not couples).
The private rhododendro...
Read More
---
Unique kiwi experiences for you
WATERFALLS ADVENTURE – 10km (4-6 hours) Walk down to this fascinating waterfalls, climb the pole, swim in the river, enjoy the surrounding native bush, then enjoy a cuppa at the back hut.
TE KOOTI'S RETREAT – 10km (3-5 hours) Historic track to Maori pa site where, in 1869, Ringatu leader, Te Kooti, escaped over the cliffs from the Constabulary.
TOP OF THE WORLD – 14.5km (4-6 hours) Ascend to the highest peak of the region with 360 degree views of Gisborne and its hinterland while walking on a fault line
---
Have a question about this property?
Click here to send us a message
---
What we love about this property
A four bedroom warm cozy farmhouse decorated in a simple but stylish way and an old shearer's quarters as a backpackers with a shabby chic rustic look.
Breathe the clean mountain air,
...
Read More
---
Activities on or nearby this property
---
Amenities
Bath tub
BBQ
Clothes Dryer
Dishwasher
Drinking Water
DVD Player
Electric blankets
Fridge (or cooling facility) available
Gas available
Hair dryer
Heating (electric, gas or fireplace)
Hot Water Available
Iron
Jug/Kettle
Limited mobile service
Linen Provided
Microwave
North Island
Oven
Picnic Table
Power Available
Property Manager on site
Radio
Rubbish bin
Shower
Toaster
Toilet
Towels Provided
TV
Unsealed Roads
Washing Machine
Wifi Available
---
Drive Times
Auckland:
6 hours
---
Hamilton:
4 hours 30 minutes
---
Tauranga:
3 hours 25 minutes
---
Taupo:
4 hours 30 minutes
---
Wellington:
8 hours
---
---
Extras you might like to add
These will be available to select during the booking progress

$0.00 per group

These walks lead you on a journey to some of the best views of Gisborne and its hinterland. The land formations are as interesting as its history. There are short walks and long walks available. Guided walks are available.

Green Walk | Red Walk | Blue Walk | Guided Walk

The terrain is very much big hill country making the walks reasonably challenging therefore the fitness level needs to be good. Some of the walking is on bulldozed tracks and parts are on narrow sheep tracks on the side of steep hills. Small bogs and creeks have to be walked through. Each walk has a small area of bush so you get the idea of what the land was like before the settlers arrived in the 1910s and 20s. Paid for once done and before leaving. $15 per person per walk



$0.00 per group

Freshly cooked dishes which celebrate the abundance of good quality local produce, in fact 80% of which comes from local Stations. If you would like to hold a party, whether lunch or dinner, Christmas or a birthday celebration, we can devise a menu for you.

We provide you with all the provisions for a continental and cooked breakfast and also a good old fashioned picnic lunch.

We are happy to cater for vegetarians or other special dietary requirements. Please inform us at the time of booking. Paid for upon arrival $80 per person


---
Reviews

Amazing place with stunning views and a great escape from the city. The hosts were lovely and accommodating highly recommended
Aleisha - Apr 2022
---
About your host, Jane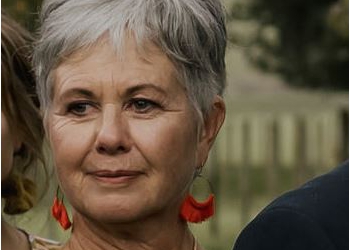 I have been running our property since we brought 1/2 of the neighbours farm in 2007. Not knowing what to do with the extra house and large rhododendron garden I decided to mark out walks around our farm and the neigbours have kindly let me use there farms to walk on as well and use the buildings for accommodation.
---
Questions and Answers
---
No questions have been asked yet. Why not ask one?
Check Availability
Minimum 2 nights
Select a check in date above to get started!
Have a question about this property?
Click here to send us a message
Also available at this property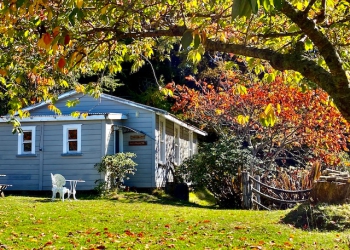 Quirky Rustic Qua...
COTTAGE | RUSTIC | COZY
Te Karaka, Gisborne
Other Properties in Gisborne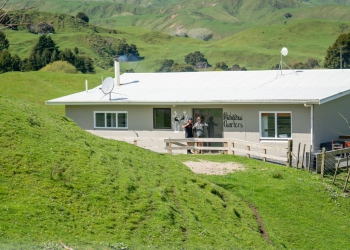 Farm Adventure Qu...
COTTAGE | FARMVIEWS | RURAL EXPERIENCE
Tiniroto, Gisborne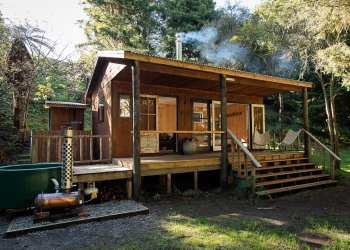 Off the Grid Priv...
LUXURY | BREAKFAST INCLUDED | MOUNTAIN BIKING
Tiniroto, Gisborne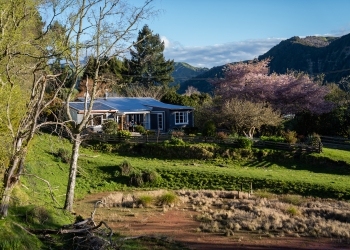 Cosy Country Brea...
COTTAGE | RURAL VIEWS | TRANQUIL GETAWAY
Tiniroto, Gisborne
Rural Valley Retr...
CABIN | PERFECT FOR GROUPS | FARM EXPERIENCE
Pouawa, Gisborne