Mangahoata Road, RD2
LODGE | NATURE | RIVER VIEWS
A quirky and unique hideaway with a private bathroom. Stay in our unique converted bus! The bus sleeps 2 with a double bed and a private bathroom with a bath and shower (which has great views and is open to the Rangitikei River!). Treat yourself with a 3 course dinner, complimentary drink, breakfa...
Read More
---
Essential Stay Info
Lodge
Private Room
Breakfast Available
Dinner Available
Lunch Available
Access to lakes, rivers, streams & beaches
Digital Detox
Rural Views
Solitude
Sustainable Stays
Unique Accommodation
Check in time:
3:00pm
Check out time:
10:00am
Eating and Drinking
The price includes a night in the bus, a 3 course Farm-To-Table dinner in the lodge restaurant with a complimentary drink, breakfast, and use of the spa (hot tub and 2 saunas) for 2 people. The bus has a small fridge, kettle and tea and coffee, and we also have a communal guest kitchen available for you to use (located in another building). We have a fully licensed bar in the main lodge.
Bedding Configuration
1 x Double Bed. All linen and towels provided.
More info about the property
Our newest accommodation option at River Valley Lodge. A quirky and unique hideaway with a private bathroom. Stay in our unique converted bus! The bus sleeps 2 with a double bed and a private bathro...
Read More
---
Unique kiwi experiences for you
The lodge has always been family owned and operated - it started out on the family farm
We have a strong focus on sustainability, the environment and doing things in a holistic manner
The lodge is right next to the Rangitikei River - one of the best spots in New Zealand (or the world!) for rafting
---
Have a question about this property?
Click here to send us a message
---
What we love about this property
Tucked away at the base of the Ruahine Ranges and Mt. Aorangi, on the banks of the Rangitikei River, River valley lodge is the perfect escape from the stress of every day life. Immerse yourself in na...
Read More
---
Activities on or nearby this property
Horse Riding and Trekking
Rafting | Kayaking | Canoeing
---
Amenities
Bath tub
Clothes Dryer
Drinking Water
Fridge (or cooling facility) available
Hair dryer
Heating (electric, gas or fireplace)
Hot Water Available
Jug/Kettle
Linen Provided
No Mobile Service
North Island
Picnic Table
Property Manager on site
Rubbish bin
Shower
Toaster
Toilet
Towels Provided
Unsealed Roads
Washing Machine
Wifi Available
---
Drive Times
Auckland:
5.5hrs
---
Taupo:
2hrs
---
Wellington:
3.5hrs
---
---
Reviews
Thank you so so much for the lovely stay!! We are absolutely honoured to be the first guests in the bus. It was such a fun time, with a great view and comfy bed to boot. You have such a magical part of the country in the valley, we hope to be back one day - Jess Wong
---
About your host, River Valley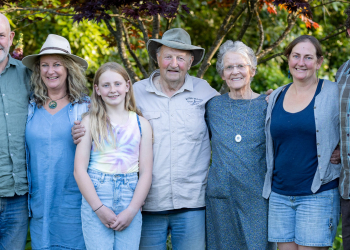 Whether you are looking for a scenic weekend retreat, an adventure holiday or simply a beautiful place to put your head for a night we would love to invite you to come and stay with us, but be warned: once you experience the valley, some people never leave!

Within our extended family we can lay claim to three generations of Rafting and Horse Trekking Guides. Unique amongst adventure operators. Experience, knowledge and insights, that have not been lost with each change of staff, but rather treasured and added to over decades by the family.

The business has always been family owned and run, and started out on the family farm. Being away from the main tourist centres, we have tended to develop systems and ways of doing things that are often unique to us. This approach is quite holistic, whether it be Natural Horse Training at the Stables, growing our own vegetables for the Lodge kitchen, having an extended family relationship within the staff, or doing practical things for the natural environment.

From the very beginning our focus has been on delivering a quality, fun experience to our guests, maintaining good relationships with our local community, and operating with a minimum footprint in our natural environment.
---
Questions and Answers
---
No questions have been asked yet. Why not ask one?