Eketāhuna, Manawatu-Wanganui
PARK SITE | RELAXATION | BEAUTIFUL VIEWS
Just 2km off the beaten track of State Highway 2, and you will feel like you're a million miles away from the hustle and bustle of everyday life and city living. A quiet, rural spot with views down the valley of rural farmland, waterways and ranges. A peaceful place to relax and unwind, with optio...
Read More
---
Essential Stay Info
Park Site
Access to lakes, rivers, streams & beaches
Country Pub
Digital Detox
Horse Grazing Available
Not Suitable for Children
Rural Views
RV/Motorhome Camping
Self-Contained Vehicles
Single Safe
Solitude
Unique Accommodation
Check in time:
2pm
Check out time:
11am
Eating and Drinking
Meals can be provided on request. A bbq and gas cooker are available.
Bedding Configuration
Extra beds available on request as there is a bedroom in the woolshed.
More info about the property
Just a 2 minute drive off State Highway 2 brings you to Rivertime Retreat, where parking for your caravan or campervan is available. A quiet location where you can relax and unwind in surrounding bus...
Read More
---
Unique kiwi experiences for you
---
Have a question about this property?
Click here to send us a message
---
What we love about this property
You will love the peaceful quiet surroundings, relaxing and unwinding and getting back to nature. If you like a bit of a hike the views are well worth it, or sit back and enjoy the view while you are ...
Read More
---
Activities on or nearby this property
---
Amenities
2WD caravan accessible
BBQ
Campfire available
Caravan accessible
Drinking Water
Gas available
Generators available
No Fridge or Cooling Available
No Kitchen Facilities
No Wifi
North Island
Picnic Table
Toilet
Unsealed Roads
---
Drive Times
Taupo:
4 hours
---
Wellington:
Two hours
---
---
Extras you might like to add
These will be available to select during the booking progress
---
About your host, Lee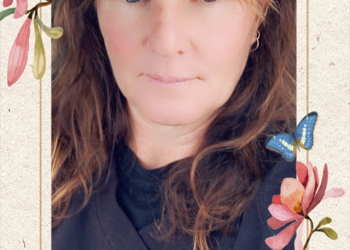 I am the proud owner of this unique 100acre property in the lovely Tararua district. I am passionate about the land and all animals and love horse riding. I would love to share my piece of the whenua with you.
---
Questions and Answers
---
No questions have been asked yet. Why not ask one?