Ohauiti, Bay Of Plenty
ROMANCE | RELAXATION | BEACHES
This is a lovely little French style cabin and a perfect place to enjoy peace and quiet. A lovely continental breakfast is included with your stay.
This cabin is located off the beaten track and set in our life style block of 5 acres, it is on the Kaitemeko River with duck ponds, and will...
Read More
---
Essential Stay Info
4WD access only
Access to lakes, rivers, streams & beaches
Family Friendly
Rural Views
Single Safe
Solitude
Unique Accommodation
Check in time:
12pm
Check out time:
10am
Eating and Drinking
A half kitchen with plates, cooking utensils, sink, fridge and microwave. We provide a continental breakfast. A whole range of lovely teas, plunger coffee. We also have a cheese board and bottle of wine available on pre-order.
Bedding Configuration
1 x Queen bed
More info about the property
This cabin comes with everything you need. A cosy Queen bed (linen provided), kitchen and bathroom. A half kitchen comes with plates, cooking utensils, sink, fridge and microwave. We provide a contine...
Read More
---
Unique kiwi experiences for you
Some of New Zealand's best beaches less than 20 minutes drive away.
Explore five acres of heaven, a place to relax.
A beautiful place to unwind and escape life's daily stress.
---
Have a question about this property?
Click here to send us a message
---
What we love about this property
Quirky, cute and a little taste of France, our tiny space is also a romantic and intimate space for those who want to reignite or nurture their relationship.
---
Activities on or nearby this property
---
Amenities
Clothes Dryer
Drinking Water
Electric blankets
Fridge (or cooling facility) available
Hair dryer
Heating (electric, gas or fireplace)
Hot Water Available
Iron
Jug/Kettle
Linen Provided
Microwave
Picnic Table
Power Available
Property Manager on site
Rubbish bin
Shower
Toilet
Towels Provided
TV
Wifi Available
---
Extras you might like to add
These will be available to select during the booking progress

$20.00 Per Hamper

We can arrange a cheese board and bottle of wine for you when booked in advance.


---
About your host, Sophie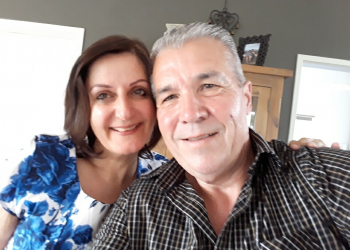 I'm a teacher my partner Bruce works in the kiwi fruit industry. This is our happy place and we would love to share it with travelers.
---
Questions and Answers
---
No questions have been asked yet. Why not ask one?